Industry Magazines Hit by Economy?
I received an email this morning…
Dear KEVIN:

Due to some recent eligibility changes by the publisher, your complimentary print subscription to Digital Video Magazine has ended. As an avid video enthusiast, we'd like to offer you a print subscription at our lowest professional discount rate. Get 12 issues for just …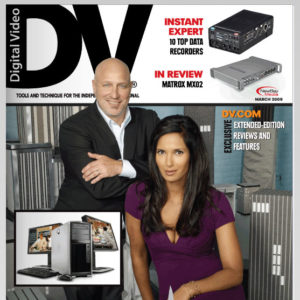 For a number of years, I've been enjoying a free subscription to DV magazine. All I had to do was fill in the survey form once a year explaining how I am in the video industry. It appears that I no longer qualify for being in the business.
Now, I'm not complaining about having to pay for a subscription, but it raises an interesting parallel with websites. Are "free" sites going to have to start charging readers? Will readers stay with them if they have to pay? Will I get better content if I pay?
What are newspapers going to do once they move to online only? Will they have to charge to view the site?
All interesting questions about the future of media…
For the record, the b-roll.net policy has always been to keep this site free to readers. We only hope to find enough advertisers to pay for the software, hardware and bandwidth.
I don't propose ever switching to a "pay site" model.