Welcome to the b-roll.net STORE.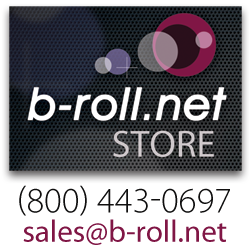 b-roll.net is YOUR website for news and information about TV photography. It's where you go each day to share stories and ideas; show off your work; and find your next gig.
Why not let it be where you do your gear shopping?
We're starting the b-roll.net STORE – your site for your TV photography equipment needs. Right now you'll find your basic expendables - gaffers tape, windscreens, light bulbs, and lens cleaning products – but this is only the beginning.
We have many products that are not yet online. Like everything on this site, we want you to help us stock the store. We want to hear what you want on the shelves. Tell us what you need and we'll find it for you.
You can fill out the contact form, email sales@b-roll.net, or call us at (800) 443-0697.
Our prices are competitive – plus we have discounts available exclusively for b-roll.net FORUM members. (Click here to learn how to set this up and start getting discounts).